Past Litters
Below are some pictures and clips of some of the pups we have sold. Pups are socialized
and raised with care and attention. Check back for upcoming batches!

BeeXDuke 12/15/2017

Sis X Ike 6/29/2016

Bee X Rex 1/25/2016.

Sis X Luke 2015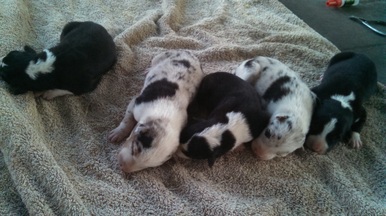 Born August 15
We kept our young female, Sioux from this litter.





---
Bee X Sam 2015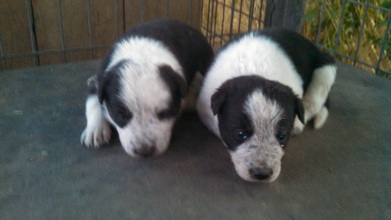 Born July 29.
We kept our young male, Cinch from this litter.



---
Bee X Rex 2015

Sis X Tuck Born 3/2/2014

We sold two of the pups from this litter to Kolby Harward. Clips of them working at 12 months is on the puppies/training page.

Past Sis X Jed Litters